Wild About Animals?
Volunteer at the Humane Indiana's Wildlife Rehabilitation Center.
Our volunteers are a valuable asset and there are many positions available. We hope you will join us in the rewarding effort of helping our native wildlife. Volunteer Today!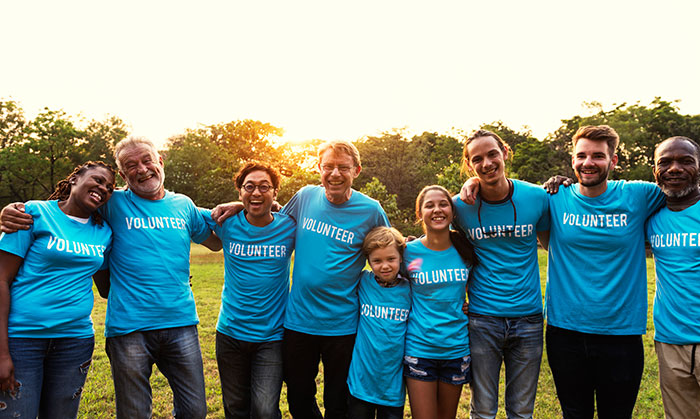 Volunteering:
Available Opportunities
Animal care
Neonate fostering
Special events
Fundraising
Laundry and cleaning
Clerical, phone, mailing
Maintenance and enclosure building
Adopt a County Road Program (road cleanup)
Diet prep
Wildlife rescue and transport
General Volunteer Requirements:
You must be 16 years or older to volunteer at our facility.
A $25.00 volunteer fee covers volunteer training materials and Humane Indiana t-shirts.
Volunteers are needed seven days a week from 8:00am-4:00pm. We ask that you commit a minimum of four hours a month and at least two hours per shift.
Rules and Regulations
As a wildlife rehabilitation facility we must follow all rules and regulations of the Indiana Department of Natural Resources and the US Fish and Wildlife Service regarding wildlife care.
As a volunteer you will NOT talk, pet, name or treat the animals in any manner that will hinder their ability to live a full life in the wild.
Our goal is to rehabilitate and release all wildlife that comes through our doors, so contact is minimal to ensure they remain wild.
---
Ready to volunteer?
If you wish to become a volunteer, please complete the online volunteer Form.
If you have expertise in any other areas that might benefit our organization, and would like to donate your time, please contact Ari at abaiz@humaneindiana.org or (219)513-8911
If you are interested in one of our education programs or would like to arrange a unique program to meet STEM goals and state standards, please contact Nicole Harmon at nharmon@humaneindiana.org or (219)299-8027.
---
Internships
Thank you for your interest in Humane Indiana Wildlife Center Internship program. Interns play a vital role in our mission to rehabilitate and release native wildlife.
As an intern you will gain valuable experience in the wildlife rehabilitation field and receive hands-on training in all aspects of wildlife rehabilitation including:
Rescue, restraint, and capture techniques
Animal husbandry
Animal nutrition
Neonatal care and feeding
Medical treatments and plans
Wildlife education programs and events
Qualifications:
Current student or recent college graduate within two years, enrolled in a degree program in an environmental- or animal-related field.
Ability to lift 50 lbs. and work hands on with wildlife.
Current tetanus and pre-exposure rabies vaccine preferred but not required.
Ability to work in extreme weather conditions including freezing temperatures, snow and extreme heat.
Excellent time management and organizational skills are a must.
Basic knowledge of Indiana's wildlife and natural history.
Acceptance and Work Schedule:
Interns are accepted in the spring, summer and fall. Limited spots available.
Part and full-time positions are accepted.
Full time internship will work an average of 40-50 hours per week.
Part time internships will work an average of 20-30 hours per week.
Flexible scheduling around your school and work hours.
We do not offer stipends.
Please fill out the Internship Application and email a cover letter, resume, and three professional references to skadletz@humaneindiana.org.
---
Volunteer your property for release:
Do you have an appropriate release site for our native wildlife?
Species like deer, raccoons, woodchucks and birds have unique habitat requirements. We rely on local land owners to help return our injured and orphaned wildlife that we rehabilitate back in their natural environment.
Examples of minimum land size per species:
Raccoon, Skunk, Fox, Opossum – minimum of two contiguous acres
Deer – minimum of five continuous acres
If you live in Lake, Porter or LaPorte counties and feel you have a suitable release site for any native species, please complete the release site Application. Email applications to skadletz@humaneindiana.org or drop off at Humane Indiana's Moraine Ridge Wildlife Rehabilitation Center, 570 N 450 E, Valparaiso, IN 46383. We will contact you once it is received.