Volunteering is "Pawsitively" Rewarding
Just a few hours each week makes a difference.
Volunteers provide invaluable support to our staff by donating their time. Whether volunteers help care for the animals, do clerical work, or offer a special skill, each task benefits the animals of Humane Indiana.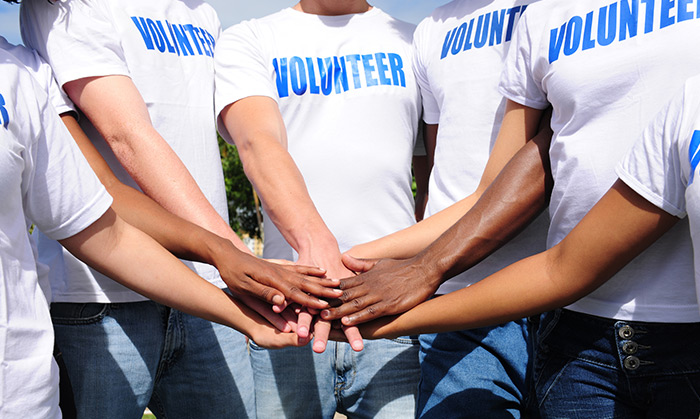 Getting Started
To get started, complete an application to help Humane Indiana match your interests with available volunteer opportunities.
---
Volunteer Opportunities
Shelter Needs
Dog Walkers: Outdoor walks keep hounds healthy and happy.
Shelter Specialist: Help keep the shelter clean and feed the animals.
Shelter Matchmaker: Assist guest in finding their new family member.
Bathers: Give animals a bath so they look, smell and feel their best for their new families on adoption day.
Special Events: Helping hands are always appreciated at events throughout the year.
Other: Share a unique talent, hobby or skill to help the animals. Past volunteers have offered their mural painting skills, mechanical knowledge, design experience and other specialized knowledge to the shelter.
The initial fee for volunteering is $25, which includes a volunteer shirt and start-up material.
Age Requirements for both our North & South Shelter:
-Volunteers must be a minimum of 7 years old and must be accompanied by a parent or guardian at all times while volunteering.
-Children 16-17 years old must be accompanied by a parent or guardian during their initial volunteer orientation but are able to volunteer alone.
-Must be 18+ years old to work with/handle dogs.
Questions? Contact Humane Indiana's volunteer coordinator at abaiz@humaneindiana.org or call (219)513-8911.