Making Wishes Come True
Donate to the specific needs of animals in our care.
Check out this Amazon Wish List for our most needed items. You can shop online and have them delivered directly to the shelter!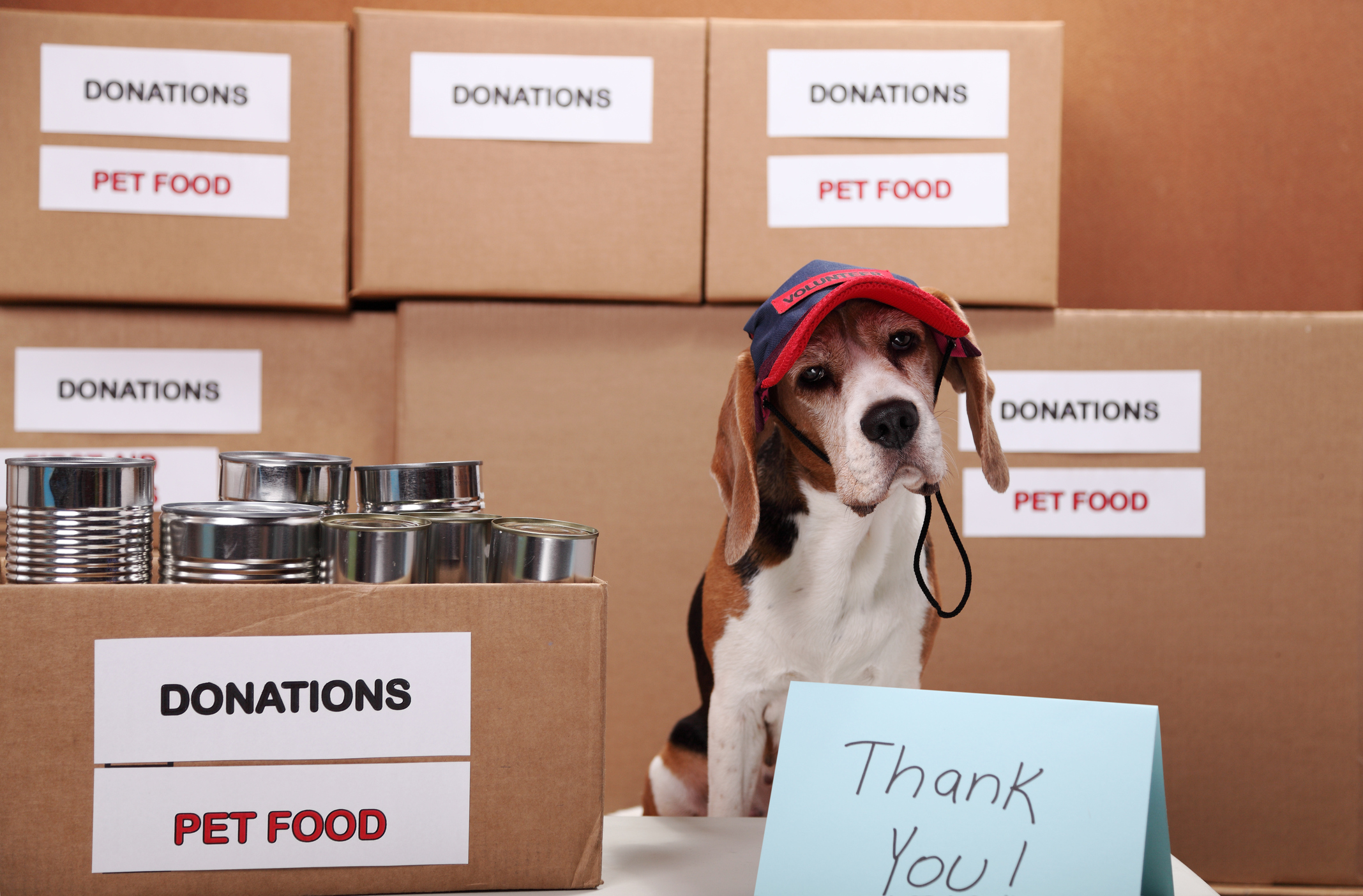 Special Needs for Spring Baby Season
In the spring months, we take in more kittens and puppies and need supplies for baby animals. Foster volunteers are needed to help care for litters. Contact Humane Indiana's volunteer coordinator at abaiz@humaneindiana.org or (219)922-3811 to learn how you can help.
You can visit our Animal Baby Shower to learn more about baby animals at Humane Indiana. Check out our event page for details.
Items Needed for spring baby season
KMR Kitten Formula
Esbilac puppy formula
Kitten and puppy nursing bottles
Canned kitten food (Science Diet preferred)
Canned puppy food (Science Diet Preferred)
Non-clumping cat litter
Blankets or towels
---
Daily Operation Needs
Below is a list of items that we need for daily operations. The animals thank you for your help. All contributions are tax deductible, as allowed by law.
Cleaning/Maintenance
13- and 55-gallon trash bags
Dawn dish soap
HE liquid laundry detergent
Bath and beach towels
Paper towels
Powder-Free latex gloves (medium and large)Animal Care
Small, medium, and large litter pans
Non-clumping cat litter
Puppy pads
Blankets, comforters, and pet beds
Bagged Timothy Hay
Heating pads
Nursing bottles (puppies & kittens)
Small, medium, large, and XL travel crates
Toys and Enrichment
Kongs/Dog toys/Cat toys
Cat food dispensing toys
Dog puzzle feeders
Dried cinnamon and cloves
Empty cereal boxes (or similar type boxes)
Empty toilet paper and paper towel rolls
Brown paper bags
Feliway diffusers and refills
Food-scented air freshener
Hot dogs
Medium and large dog collars and harnesses
Pipe cleaners
Rabbit and guinea pig toys and treats
Rawhides and hallow marrow bones
Shower curtain rings
Stretch and Scratch cat exercisers
Wildlife Rehabilitation Supplies
Non-auto shut off heating pads
Metal and ceramic pet dishes
Plastic storage totes with lids (small and large)
Reptile UVA/UVB bulbs
Kleenex (no aloe)
Zip Lock Bags
Hard plastic kiddie pools
Wooden nest boxes (all sizes)
Pedialyte
Latex gloves
Wildlife Food Items
Nuts, Acorns, pecans, walnuts
Suet, whole corn
Bird seed (millet, sunflowers, safflower, nyger, mixed)
Fresh fish
Fresh/frozen chicken/ Pork/ Beef
Baby food (meat, fruit, veggies)
Cooking spices
Mealworms, crickets, wax worms
Maintenance
Rope and PVC pipe (all sizes)
Zip/Cable ties and bungee cords
Heave duty hoses, pressure washer
Lumber, shelving unites
Rakes, scrub burshes, garden tools
pet-safe icemelt/salt
Miscellaneous
Postage stamps (regular and post card)
Gift Cards (PetSmart, Wal-mart, Meijer, Target, Office Max, Staples, Petco, etc.) and gas cards for animal transport vehicle
20 lb. copier paper
General office supplies
Wishlist