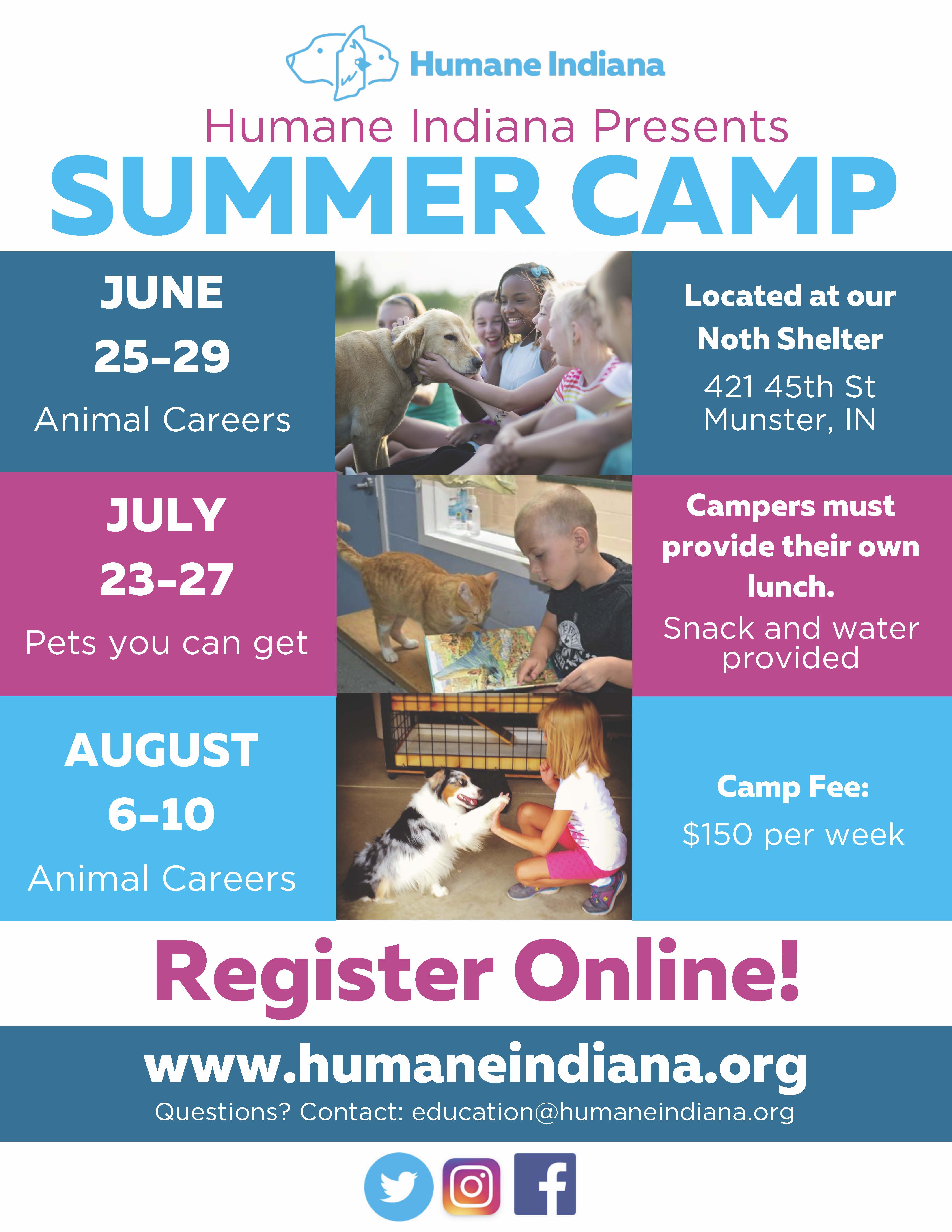 Summer camp registration for Humane Indiana is now open! Children ages 6 to 11 years old will learn about the humane treatment of animals at Critter Camp, a summer day camp hosted by Humane Indiana.
Critter Camp is a five-day camp that provides a fun, safe, hands-on environment for kids to learn about various aspects of animal care and build a sense of respect and responsibility for animals. Three sessions will be held throughout the summer: June 25 through 29, July 23 through 27 or August 6 through 10. Camp takes place each day from 9 a.m. to 2 p.m. at Humane Indiana, 421 45th Ave., Munster, Ind.
Each camp session is unique and features a new topic. Campers will do a daily craft, enjoy a snack, and have interactive presentations about animals. Past presenters have included a veterinarian, dog trainer, Wildlife Rehabilitator, and more.
The registration fee is $150 per camper per session. Camp size is limited.
Click here to register!