Saturday, September 9, 2017
9 a.m. - 2 p.m.
Community Park
8601 Calumet Ave.
Munster, Ind.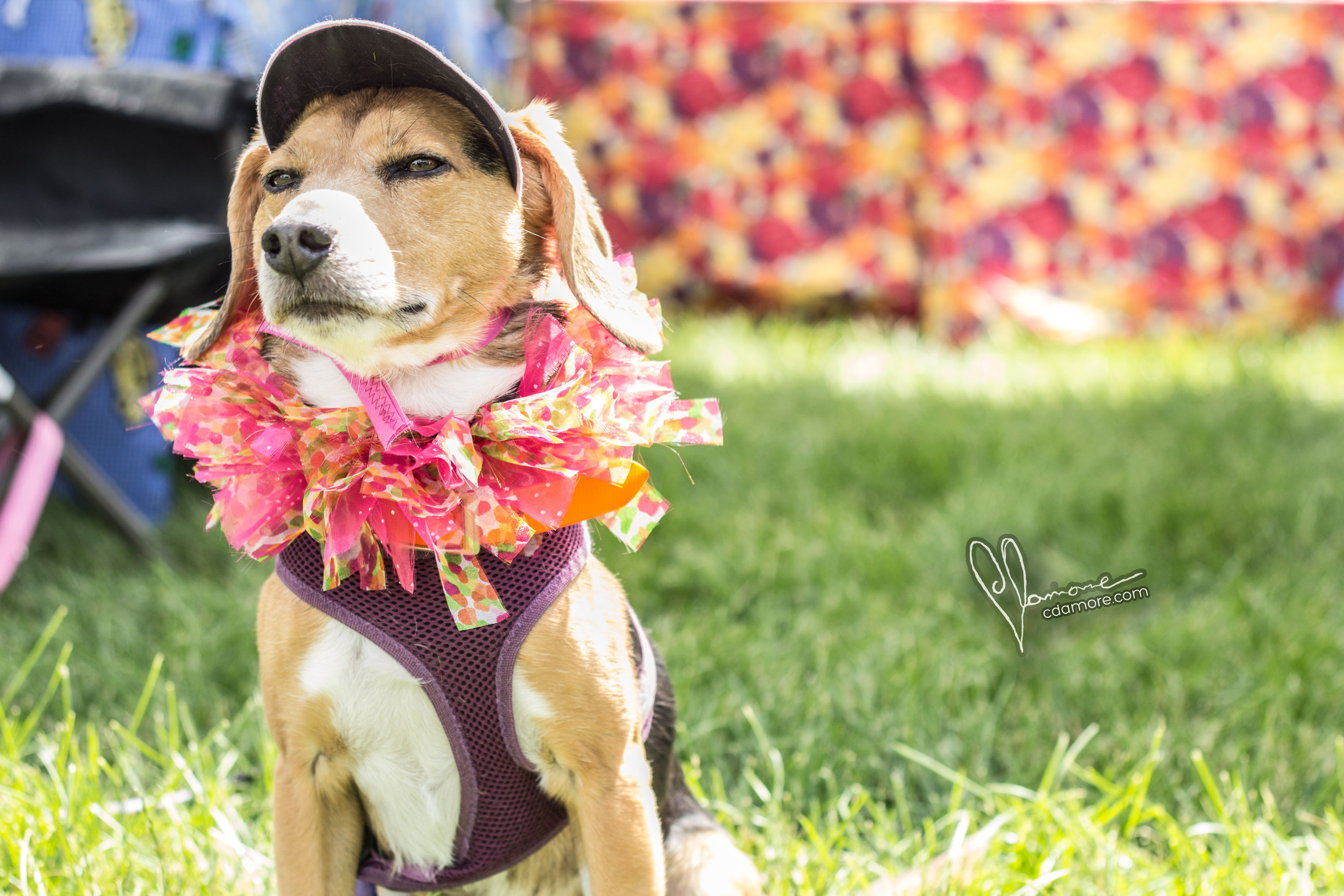 Paws in the Park is a one mile walk and vendor fair that raises much-needed funds for the animals of Humane Indiana. The vendor fair will feature family- and pet-friendly vendors, complete with, games, food, entertainment, contests, and more! The event is free and open to the public.
---
Schedule of Events
9 - 10 a.m. - Walk Registration
10:15 a.m. - One-mile Walk Begins
9 a.m. - 2 p.m. - Vendor Fair
---
Join the Walk
Your support saves lives! Your participation in Humane Indiana's one-mile walk is a vote for the value of animals in our lives. The pledges you collect are an investment in the thousands of homeless animals and injured or orphaned wildlife that Humane Indiana takes every year. Every step you take gives a voice to those that can't speak for themselves. Please consider starting a team or walking as an individual to help our furry and feathered friends!
Download our handy fundraising guide for ideas on how to help raise the most funds for the animals. You can also use our offline donation form to accept cash and check donations.
---
Other Ways to Help
DONATE:
Monetary, raffle, and supply donations are greatly appreciated! For more information, contact Molly Dunne at 219.513.8911 or mdunne@humaneindiana.org.
VOLUNTEER:
Volunteers are always needed to lend a hand during the event! If you are unable to attend the event, you can volunteer your time beforehand. For more information, contact Ari Baiz at 219.922.3811, ext. 207 or abaiz@humaneindiana.org.
---
Be a Vendor
Vendors of all types are invited to participate in the fair: arts and crafts, products, service providers, food vendors, etc. Interested vendors can click here to download a registration form
---
Be a Sponsor
Sponsors are an essential part of the success of Paws in the Park! A variety of sponsorship levels are available. Click here to download a sponsorship form. For more information, contact Molly Dunne at 219.513.8911 or mdunne@humaneindiana.org.
Sponsors
Calumet Electric Supply Corporation
Olen General Contracting
---
Guidelines for Bringing your Pet
If you will be walking with your pet, all pets must be leashed and supervised at all times. Please make sure all pets are wearing current rabies vaccination tags. Owners are responsible for cleaning up after their pets.
Funds Support the Animals of Humane Indiana
Funds raised help provide medical care and basic necessities for the animals at Humane Indiana.
Humane Indiana would not exist without the generous support of the community. Humane Indiana is a nonprofit organization that does not receive any state or tax dollars. We are funded solely through donations and fundraisers.
---
Have Questions?
For more information about the event, contact Molly Dunne at 219.513.8911 or mdunne@humaneindiana.org.