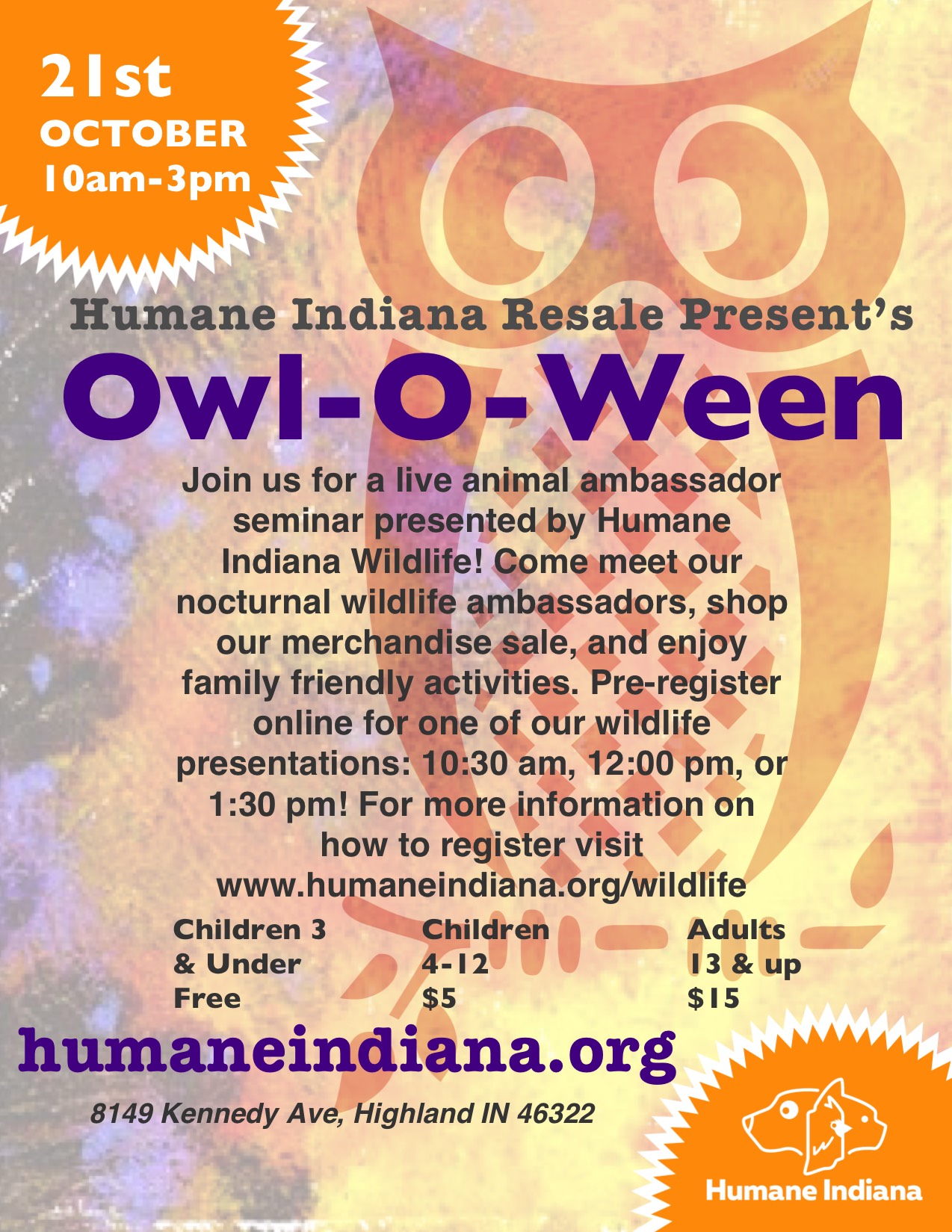 Join Humane Indiana Wildlife Center for Owl-O-Ween at our Resale Shoppe, 8149 Kennedy Ave. Highland, IN 46322, on October 21st from 10 am-3 pm! Three presentations with Live Animal Ambassadors is sure to be a spooky treat. Learn about our nocturnal wildlife that are feathered, furred, scaly and slimy. Meet our Wildlife Ambassadors including an Easter Screech Owl, Striped Skunk, Virginia Opossum and more! You will be sure to have a spooktackular time at this event for adults and kids of all ages.
Dress up as your favorite native wildlife or Halloween custom and get a special surprise! Humane Indiana Resale will have some spooktackular merchandise sales and activities for the kids (please no dogs in the presentations)
Presentations are 45 minutes and will be located in our event space on the right side of the store. Presentation times are: 10:30am, 12:00pm, and 1:30pm. We encourage you to pre-register for the presentations. Children 3 and under are free, ages 4-12 is $5 per person and ages 13 - Adults are $15 per person. We will have only a limited number of tickets available day of for the presentations.
To register click here. For more information contact Stephanie at 219-299-8027 or skadletz@humaneindiana.org