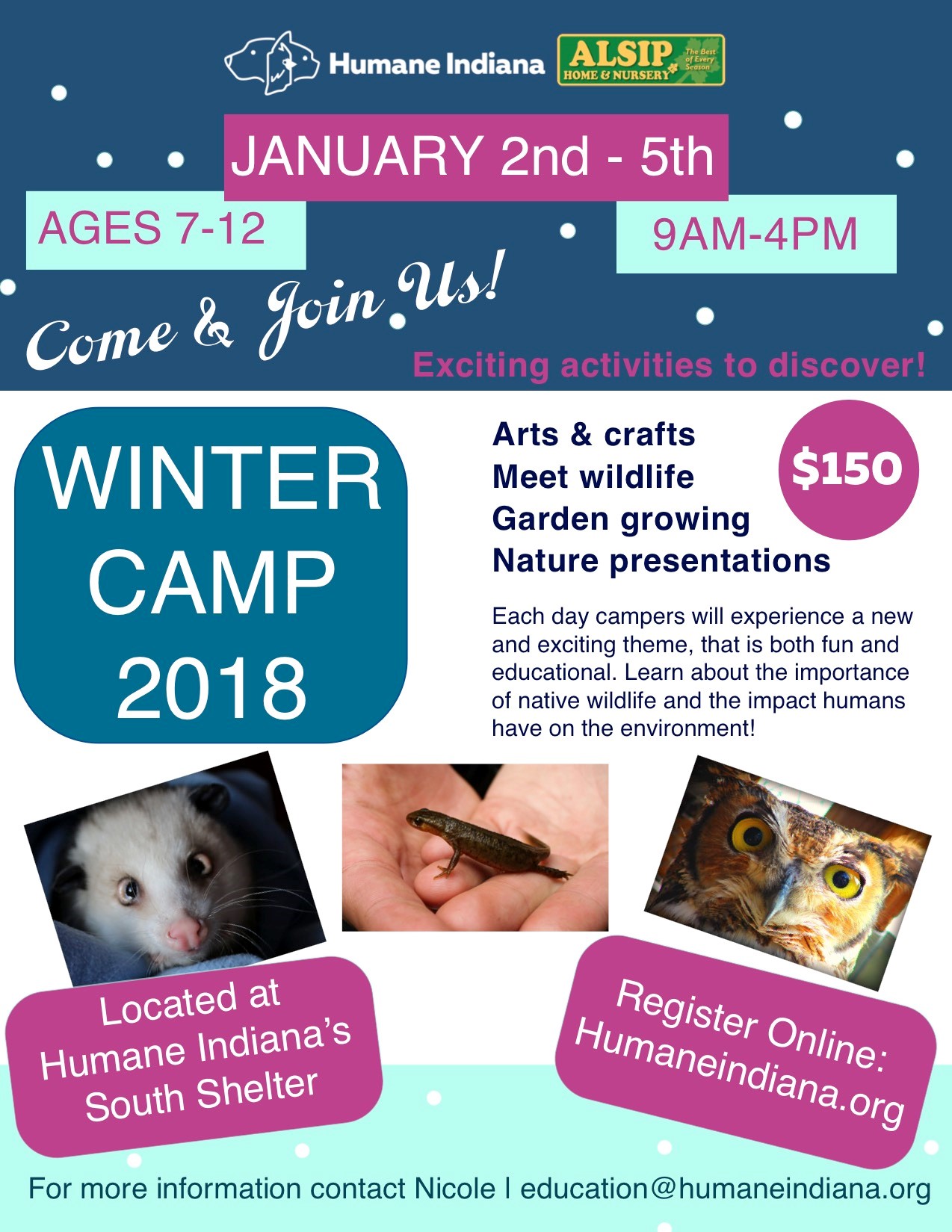 Join Humane Indiana and Alsip Home & Nursery as we host a week-long winter camp at our South Shelter dedicated to the plants and wildlife found in and around your home! Whether you love studying trees, planting a garden, or watching for birds, this hands-on interactive camp is bound to be a fun time. Campers will meet area professionals who have dedicated their lives to the plants and wildlife that make our communities great and some of the animal ambassadors that call Humane Indiana Wildlife home.
Humane Indiana's Winter Camp is a four-day camp where kids ages 7 to 12 learn about species native to Indiana and their environment. Camp will be help January 2-5.

Camp takes place at Humane Indiana's South Shelter, 10255 Wicker Ave., St. John, IN, from 9 am-4 pm. The registration fee for camp is $150. Early drop off at 8am and late pick up at 5pm is available for an additional fee of $25. Campers are asked to bring their own lunches but snack and water will be provided.

REGISTER TODAY!