Humane Indiana is proud to partner with A Sound Beginning Program, an innovative dog-training program designed specifically for the newly adopted dog. Classes concentrate on life skills that focus on the human-animal bond, socialization, and self-control, creating the foundation for a lifetime of learning! To register or to learn more click here.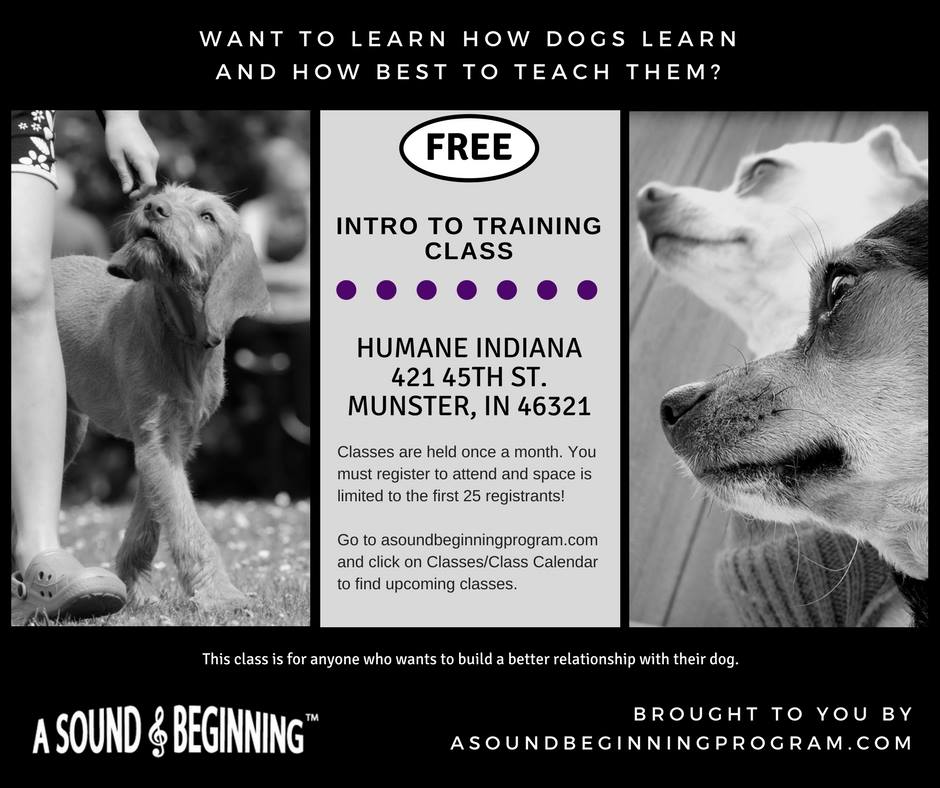 To register for the free class, follow the directions below:
Go to the A sound Beginning website.
At the top, click the classes tab and then select class schedule
Find the Intro to training class (purple icon) located at Humane Indiana and click REGISTER in the right column.
To purchase and register for classes follow the directions below:
Go to the A sound beginning website
At the top, click the shop tab
Find the complete package and select add to cart
Then click the shopping cart icon in the upper right corner and select checkout
Select new customer and register your account
Enter your promotion code received at adoption to save $75
Once you have created an account and paid for the package you can sign up for classes by following the directions below:
Go to the A Sound Beginning website
At the top, click login
Once logged in go to class then schedule
Find the class that you would like to take at the Humane Indiana location and select register in the right column