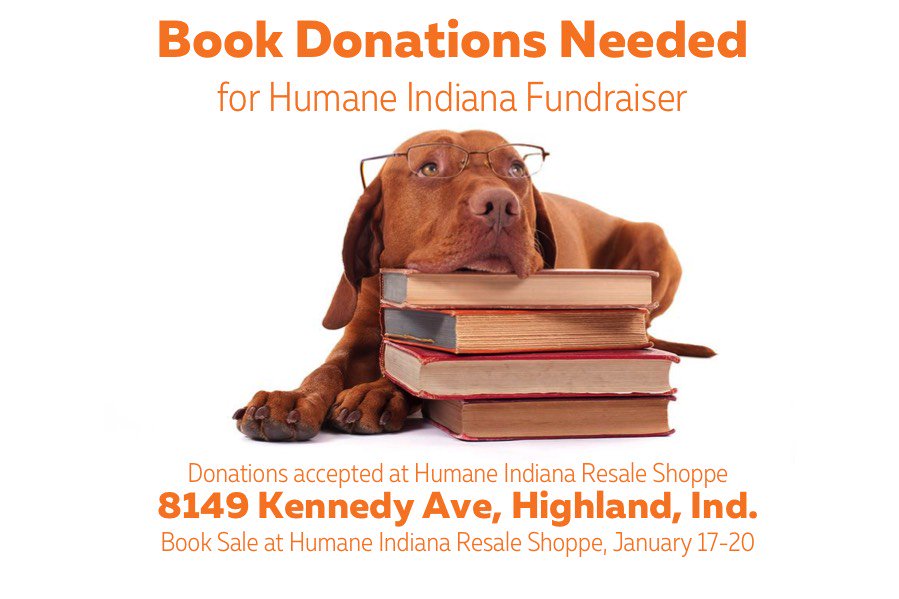 Book lovers can browse thousands of adult and youth books, CDs, and DVDs at a tri-annual book sale hosted by Humane Indiana's Resale Shoppe Jan. 17th through 20th Located at, 8149 Kennedy Ave., Highland, Ind.
A fundraiser for the organization, the sale will be held from noon to 5 p.m. Wednesday; 10 a.m. to 5 p.m. Thursday; and 10a.m. to 6 p.m. Friday and Saturday.
For a $10 donation, shoppers can have the first chance to buy during the presale on Jan. 17 from 10 a.m. tonoon. On Jan. 20, shoppers can fill a bag with books for just $5 a bag.
Donations of gently used adult and youthbooks, CDs, and DVDs are appreciated and can be delivered to Humane Indiana'sResale Shoppe. Donations are accepted Monday through Saturday 10 a.m. to 3 p.m.at the shop.
Proceeds from the sale benefit the animals of Humane Indiana.
For additional information, please contact Nikki Bowman at (219) 838-7297 or paws@humaneindiana.org.